Dine with a spectacular view
Meals Included: Overnight guests area treated to a gourmet dinner and breakfast prepared by our chef. Meals include coffee, tea, lemonade, herbal tea. Beer and wine may be purchased.
At our lodge we cook organically grown vegetable, season fruits  from local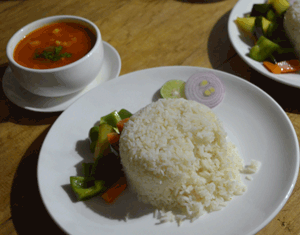 villagers as much as possible. We encourage and give training to local community to produce groceries, chickens, milks, that can be consume in our lodge.